Bill Powell
I'm most . . .
. . . likely to be the one to follow the rules
I'm probably . . .
. . . listening to music
The best . . .
. . . distraction for me is playing Clash of Clans
I'm reading . . .
. . . many books at once. But always reading the Bible.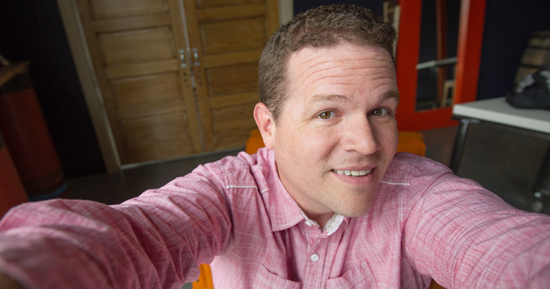 Also known as Co-Conspirator, Digital/Web Guru, Knowledge Ambassador, Client Schmoozer, Master Verbalizer, Number-Cruncher
He's a right-brainer who loves a challenge, and it comes as no surprise to those who know him that he usually succeeds. After graduating from St. Xavier High School in Louisville, he went on to pursue an Advertising degree at the University of Kentucky. In 2000, he began helping some of his contacts with graphic design work from his home. He quickly decided to work for himself full time, so he "hung out his shingle," as a long-time client once said, and put his experience to work. Full of optimism and energy, when Bill is not busy running Serif Group he loves challenging himself with new technology, playing basketball, and spending time with Jackie and their two sons, Zach and Billy.