Was my handshake too intense? Did I make enough eye contact? Did I make too much eye contact? Am I standing too close?
Thirty seconds. Sometimes that's all you get. What do they think of you? You gave this stranger thirty seconds to decide what they thought of you.
And how did you do?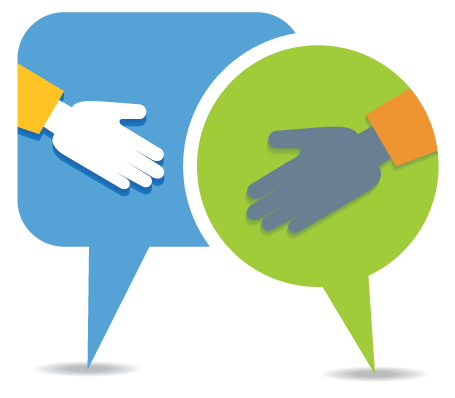 According to scientific research, the way someone perceives you for the majority of your first interactions can be established within thirty seconds. That's all it takes for them to decide if they like you or not. First impressions are intimidating. You're meeting someone – a stranger – for the first time. Neither of you really know what to expect. In business, you often make your first impression on a client before you even meet them face-to-face. They can type your company or name in to a Google search, find you on Facebook, peruse through your website, or ask what other people know about you. What sort of impression are you leaving for potential clients to find? How can you ensure that they will be impressed from the outset?
Clients often step in to marketing offices asking for only one small adjustment or addition: "My logo needs to stand out more… My website needs an update…" and so it goes. Sometimes, they are right and that is all they need. Other times, and often, what they really need is an entire face-lift for their brand. It is not that the brand in itself is worthless or bad, because many times it is not, but it is that the brand has aged and in order to make a bold statement in the business world today, it needs an update. A brand is what tells a customer or client that you have what it takes to give them what they want. Your brand speaks for your company, explaining what your purpose is and what you will give. Your brand is a promise of quality, communication, and production. It could also be your breakthrough.
Don't waste the time you have to make a quick and brilliant impression – beef up your branding. Take the bold step and make the decision to revamp every nook and cranny of your brand, and throw out those things that could taint your reputation with one glance. It could be the thing that makes or breaks a potential business endeavor – or your reputation. Invest in your brand: it may be what keeps your business alive and thriving. Don't cut yourself short when you have so many places to go.
With great business branding, you don't have to worry about a great first impression: it has already been done for you. Let your brand speak for itself, and you worry about living up to your promise!