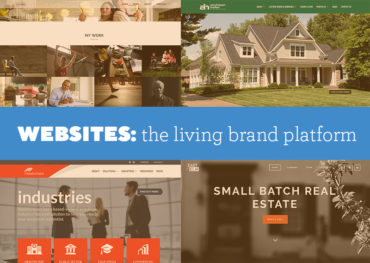 One of our favorite platforms is website design. The internet is an interactive, 24/7, living and changing extension of your brand. Personally, almost every buying decision I make involves a web search for reviews, pricing, coupons or location. A business without a web presence is rarely considered an option.
Our small group can build your brand and a cohesive image from the ground up—carrying it through from print to website design—start to finish.
The sites designed by Serif Group consider the user experience and are easy to update. We put the tools in your hands to do that. No more nickel and dime billing to update a phone number, photo or calendar. Unless you'd prefer to avoid the hassle, of course. We maintain several client sites and social media campaigns.
There are tricks of the trade to get a website to appear high in rankings when people search the web. This is called SEO (search engine optimization). The Serif Group has these skills, and the efforts to optimize your website can be as simple or vast as your budget allows.
Sample website design
Check out some of the sites we've done both branding and website design for, and let us know in the comments what you think.
Ready to move forward? Give us a shout!