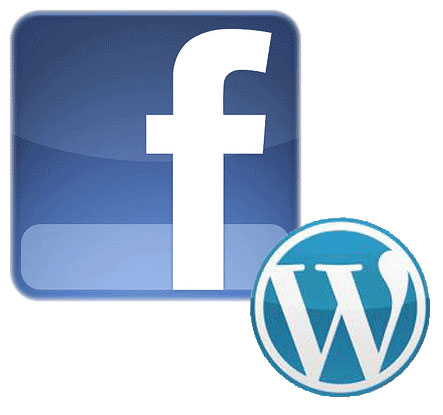 I have been beating myself up trying to figure out how to upload a photo from my mobile phone to my Serif Group facebook page. Although I haven't mastered it completely, I have figured out how to do it.
All you need is a WordPress blog and WordPress for iPhone. The WordPress for iPhone app allows you to post blog posts as well as mobile photos and allows you to post them to your blog. Your Facebook for business page allows you to pull in RSS feeds of your WordPress blog onto your site and it will automatically pull into the Notes section of your business page.
Go to edit setting in your business page and enable Notes to publish to streams in the application settings of the Notes application. Then choose Edit under the same Notes application and go to the right sidebar and edit your import settings. You will see the screen below.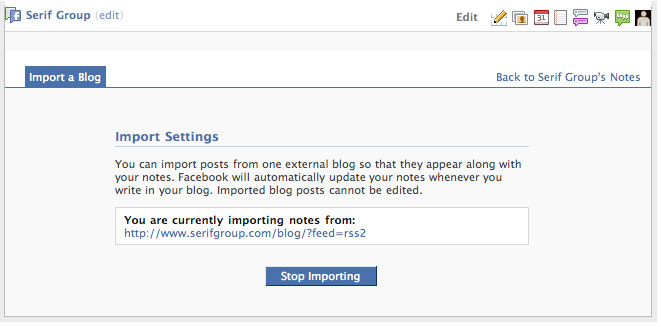 Then enter your blog's feed url and you're there. As you can tell from my last post, I still haven't perfected it. It looks you can only upload vertical photos (there isn't a rotate image preference on the WordPress for iPhone app).
I would also like to be able to  have the photo appear in the stream, but I haven't found any way to do this. I look forward to your suggestions in the comments section if you have an easier way.