Priscilla Aguila
I'm most likely . . .
. . .  the least to get offended.
I'm probably  . . .
. . .  thinking of food. I like to have multiple meals: 1st and 2nd breakfasts/lunches/dinners with snacks in between. Oh, and I've also got one serious sweet tooth.
The best  . . .
. . .  way to handle a bad situation is to reframe it. Imagine putting a fresh frame on an ugly print, and instantly it looks better. Changing the way you look at things helps a lot.
I'm reading . . .
. . .  all the typos on any given menu.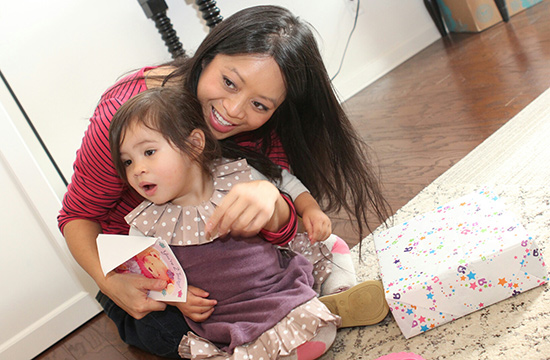 Also known as Jane of Trades, Schedule Nazi, Chief Cheerleader, Graphic Fairy, Director of Wordweaving, The Circus Leader
This gal first met the Powells in 2009 when looking for an advertising job. But it wasn't until a chance decision to re-enter the workforce in 2014 after being a stay-at-home mom, that their paths would meet again. Thanks to serendipity, the timing aligned just perfectly. And the chemistry that was like old friends during their initial meeting now felt like family. As an equally right-brain left-brain middle-child and mother of two young ones, she's found her perfect fit as a copywriter/graphic designer/project manager at Serif Group. You will often find her tag-teaming on creative projects like branding and production with Jackie, as well as helping Bill corral more of the straight-lace business-y stuff including client management and invoicing.